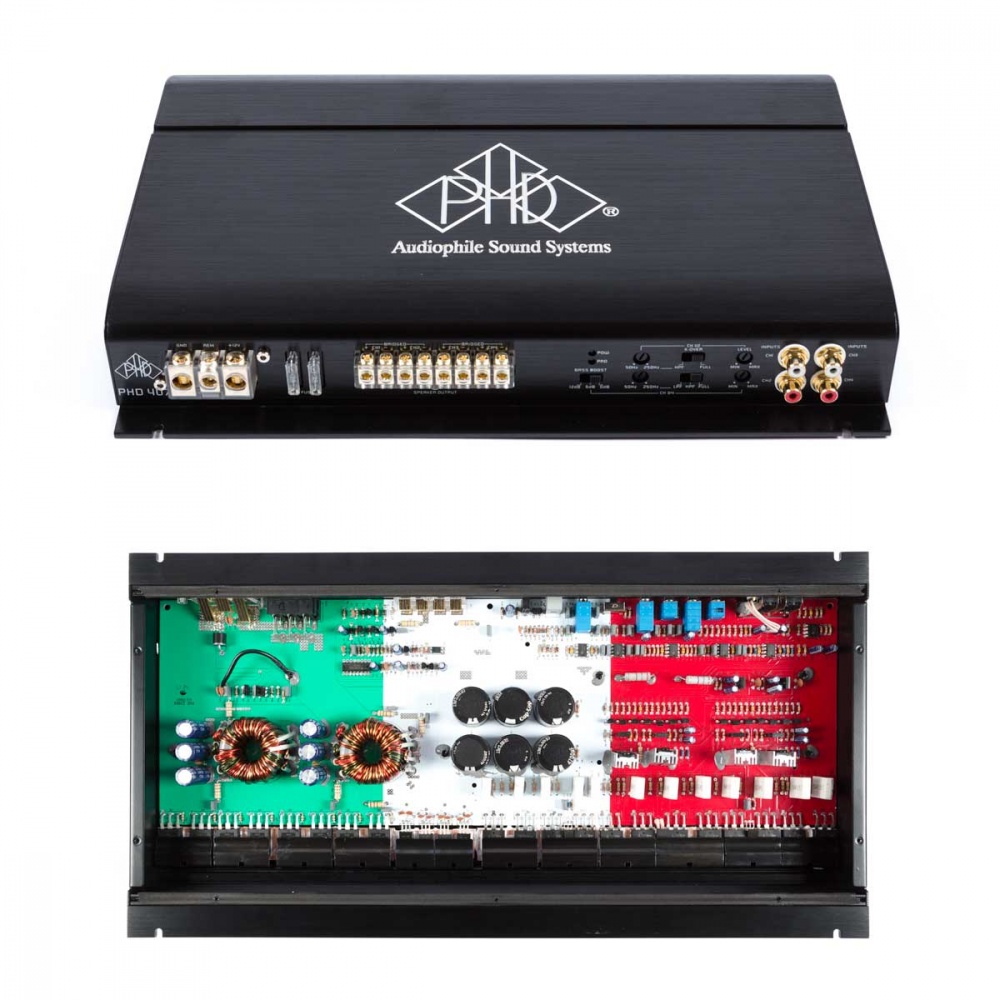 A line of amplifiers designed to satisfy the most demanding enthusiasts and engineered to provide the best sound performances

The 8th generation of PHD amplifiers is probably the most perfect sonic instrument ever built.
Elegant flat design, conservative power rating, easy to install, inner electronic crossover for maximum versatility, selected components, careful handcrafting, high mass heatsink, are just some of the features of this line, while inside to re-affirm our italian origins the pc board is made using the same colors of the italian flag.

The PHD Amplifiers are recognizable from the outside, but also from the inside with their unique green-white-red colors.

Nothing is better than a listening session at a PHD Authorized Dealer where you will hear the difference between this and any other amplifier.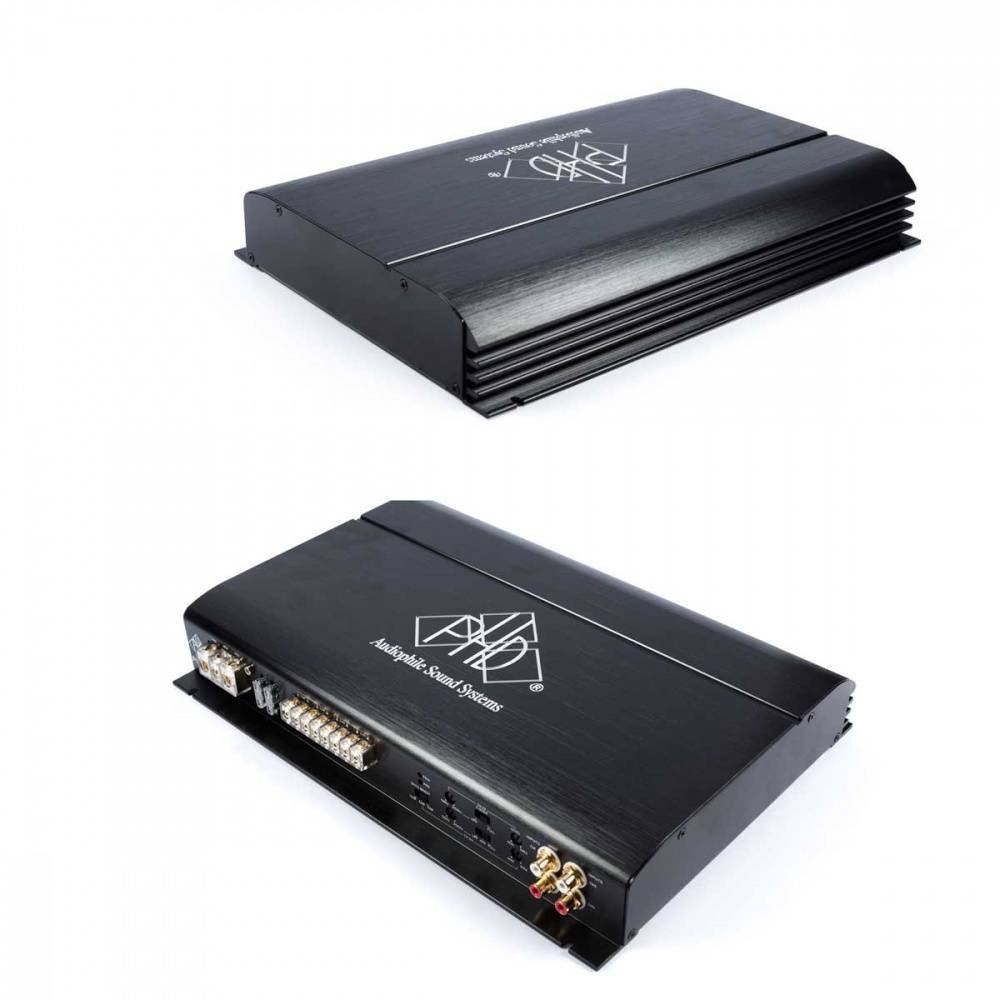 PHD 4075X
4 Ohm RMS Output - 75W x 4
2 Ohm RMS Output - 110W x 4
1 Ohm RMS Output - N/A
4 Ohm Bridge Output - 220W x 2
Low Pass Filter (Variable) - 50Hz-250Hz
High Pass Filter (Variable) - 50Hz-250Hz
Subsonic Filter - N/A
Phase - N/A
Frequency Response (-1dB) - 10Hz-30kHz
Signal To Noise Ratio (´A´ WTD) - >100dB
Input Sensitivity - 250mV-8V
Input Impedance - 22k Ohm
Operation Voltage (negative Ground) - DC 12V
Speaker Impedance @ Stereo Driven - 4 Ohm
Fuse Rating - 25 A x 2
Dimensions (250 X 54 X D)mm - 350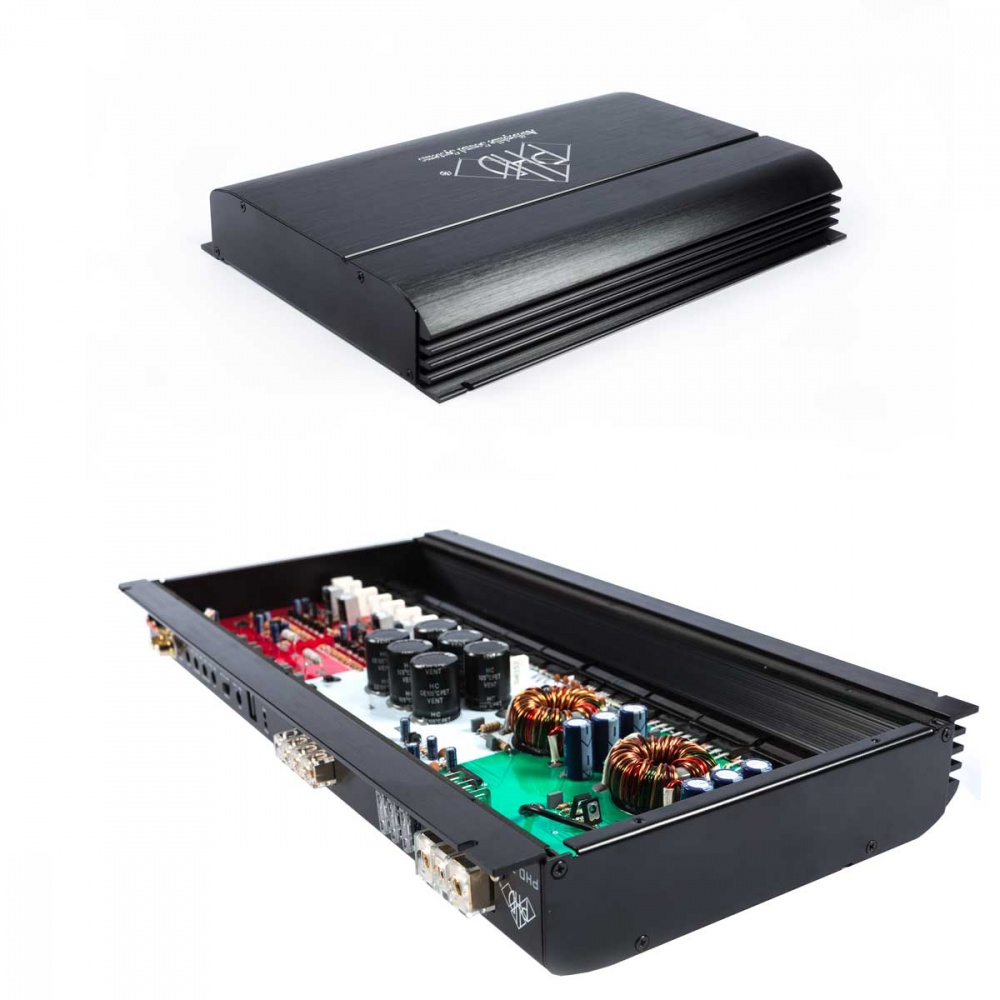 PHD 4110X
4 Ohm RMS Output - 110W x 4
2 Ohm RMS Output - 165W x 4
1 Ohm RMS Output - N/A
4 Ohm Bridge Output - 330W x 2
Low Pass Filter (Variable) - 50Hz-250Hz
High Pass Filter (Variable) - 50Hz-1.2kHz
Subsonic Filter - N/A
Phase - N/A
Frequency Response (-1dB) - 10Hz-30kHz
Signal To Noise Ratio (´A´ WTD) - >100dB
Input Sensitivity - 250mV-8V
Input Impedance - 22k Ohm
Operation Voltage (negative Ground) - DC 12V
Speaker Impedance @ Stereo Driven - 4 Ohm
Fuse Rating - 25 A x 3
Dimensions (250 X 54 X D)mm - 430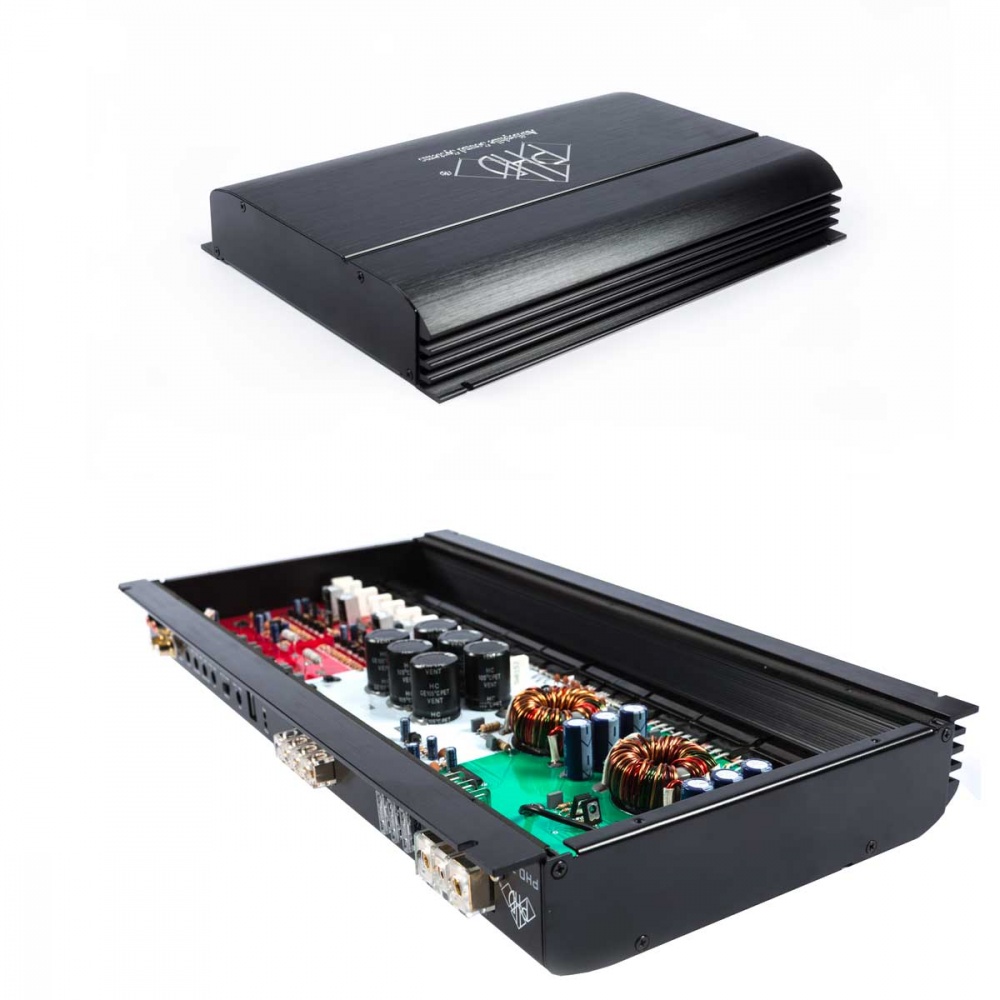 PHD 2260X
4 Ohm RMS Output - 260W x 2
2 Ohm RMS Output - 380W x 2
1 Ohm RMS Output - N/A
4 Ohm Bridge Output - 760W x 1
Low Pass Filter (Variable) - 50Hz-250Hz
High Pass Filter (Variable) - 50Hz-1.2kHz
Subsonic Filter - 10Hz-50Hz
Phase - N/A
Frequency Response (-1dB) - 10Hz-30kHz
Signal To Noise Ratio (´A´ WTD) - >100dB
Input Sensitivity - 250mV-8V
Input Impedance - 22k Ohm
Operation Voltage (negative Ground) - DC 12V
Speaker Impedance @ Stereo Driven - 4 Ohm
Fuse Rating - 25 A x 3
Dimensions (250 X 54 X D)mm - 470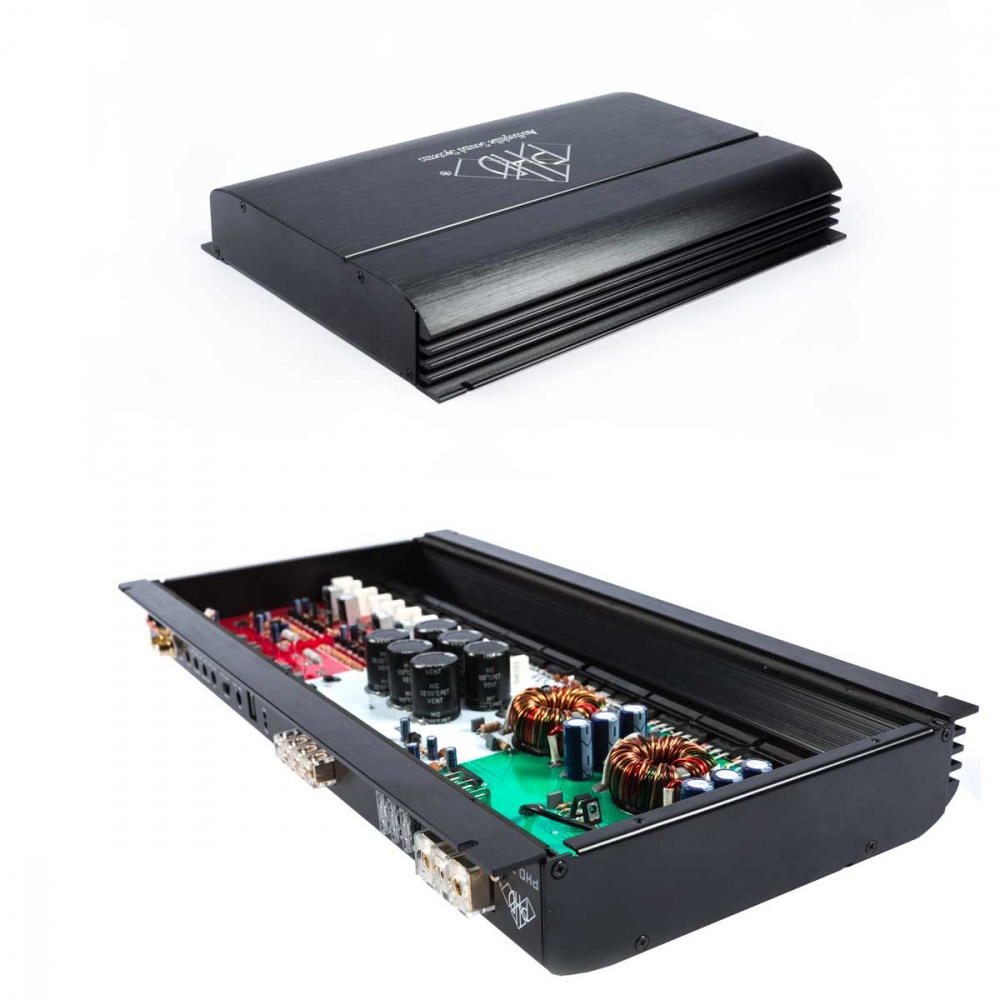 PHD 11110X
4 Ohm RMS Output - 430W x 1
2 Ohm RMS Output - 730W x 1
1 Ohm RMS Output - 1110W x 1
4 Ohm Bridge Output - N/A
Low Pass Filter (Variable) - 30Hz-250Hz
High Pass Filter (Variable) - N/A
Subsonic Filter - 0Hz-50Hz
Phase - 0 - 180
Frequency Response (-1dB) - 10Hz-250Hz
Signal To Noise Ratio (´A´ WTD) - >100dB
Input Sensitivity - 250mV-8V
Input Impedance - 22k Ohm
Operation Voltage (negative Ground) - DC 12V
Speaker Impedance @ Stereo Driven - 1 Ohm(MONO)
Fuse Rating - 35 A x 3
Dimensions (250 X 54 X D)mm - 350